I am a Proud Partner with Homes for Heroes.
Homes for Heroes was formed following the tragedy of September 11, 2001. This programs provides real savings for the people who work every day to make our communities safer, cleaner and better places to live.
Who Qualifies as a Hero?
Military, Police Officers, Healthcare Professionals, Teachers and more!
How much will you save?
The total amount you will save will depend on the final selling or buying price of your home. 25% Rebate on the Gross Brokerage Commission.
EXAMPLE - $200,000 x 2.7% x 25% = $1,350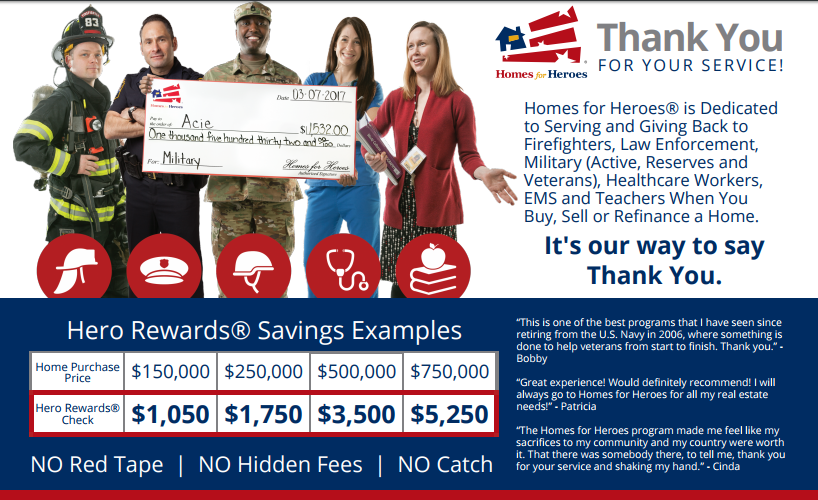 *Homes for Heroes Promise*
No extra forms - No Red Tape - No Fine Print - No Hidden Fees - No Catch
This program is our way to say Thank you for all you do for our communities!
This year's Real savings for those who took advantage of the program!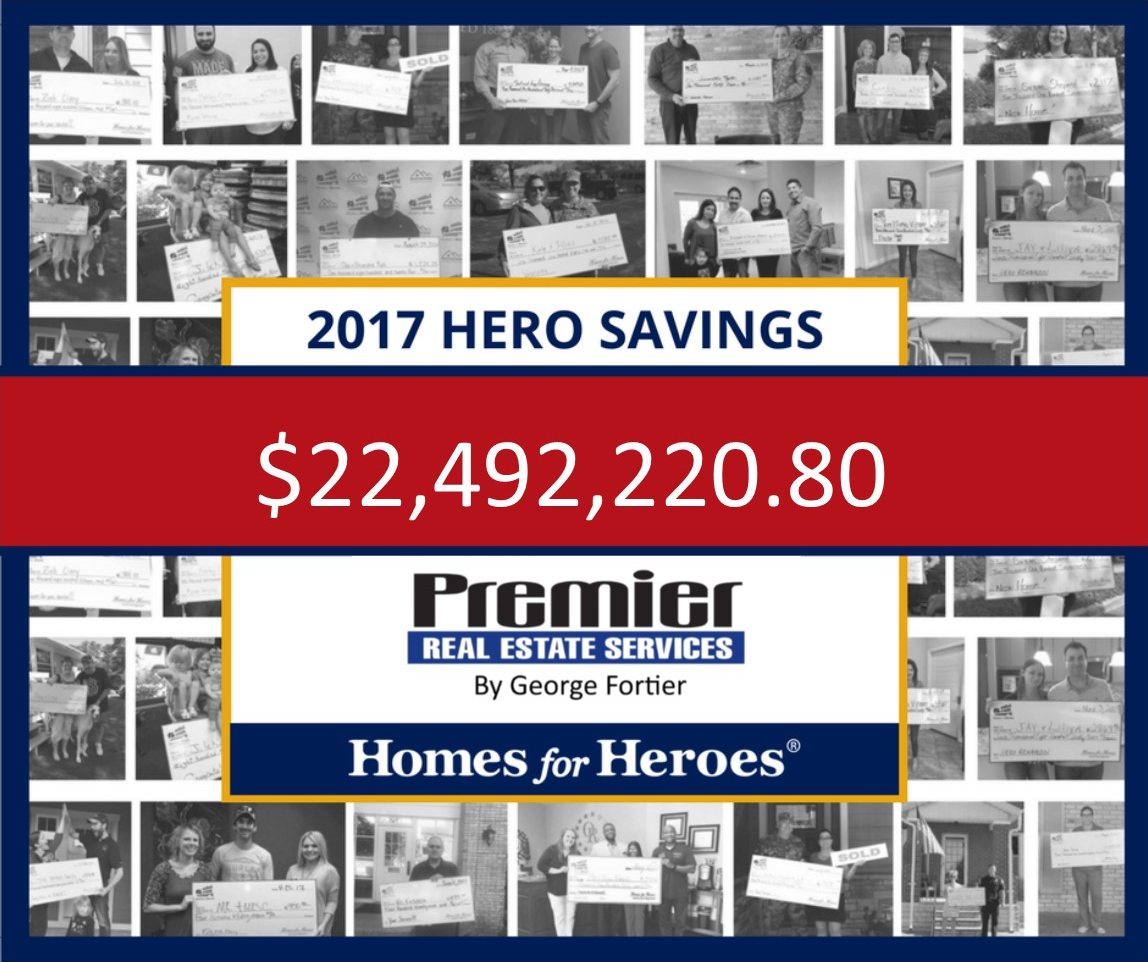 Contact me to begin saving today